This weekend Union Pacific's Big Boy No. 4014 visited my town, Tucson, AZ. Taken from the Union Pacific webpage, No. 4014 began operation on December 1941. The locomotive was retired in December 1961, having traveled 1,031,205 miles in its 20 years in service.  In 2013, No. 4014 began its multi-year restoration process. It returned to service in 2019 to celebrate the 150th Anniversary of the Transcontinental Railroad's Completion.
The Union Pacific met the Central Pacific at Promontory Summit, north of the Great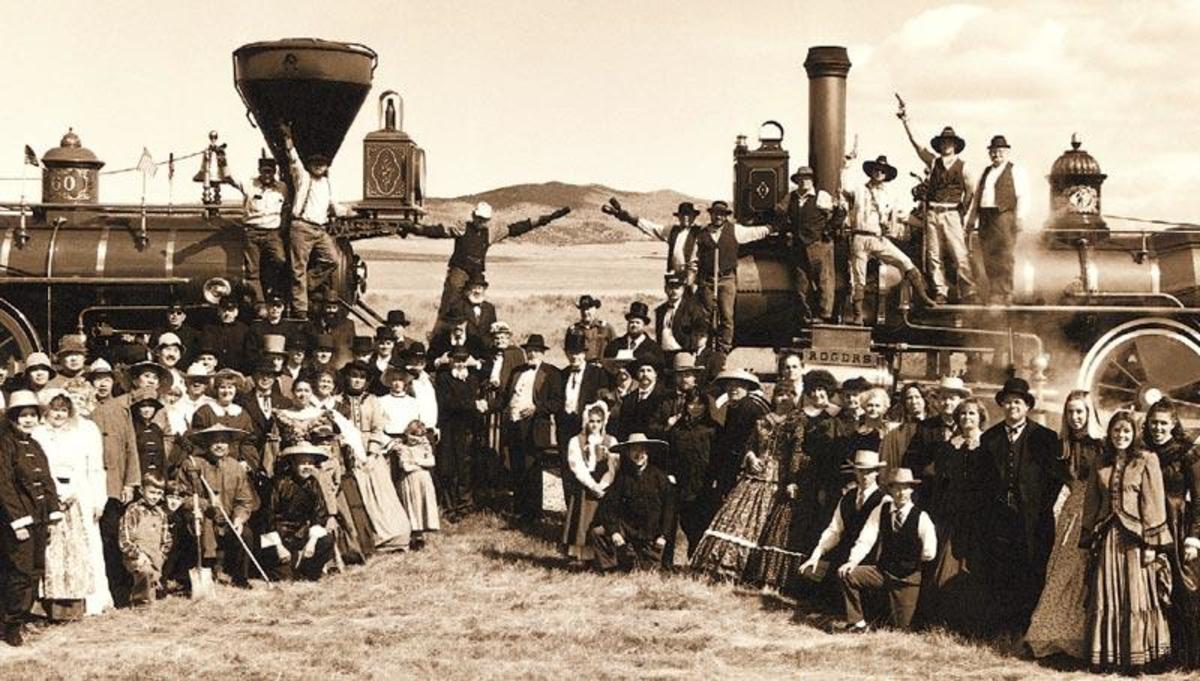 Salt Lake. On May 10, 1869 the final spike was driven linking the two major lines in the "Golden Spike Ceremony."
Here is a video of the Big Boy No. 4014's arrival in Tucson.